Luxury Picnics
Perfect for any occasion. We set up, You relax!
Please call 864-203-2498, if you have any questions! We will be happy to assist!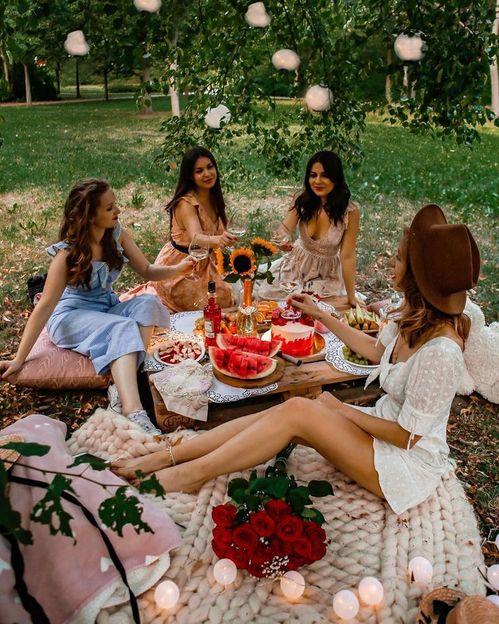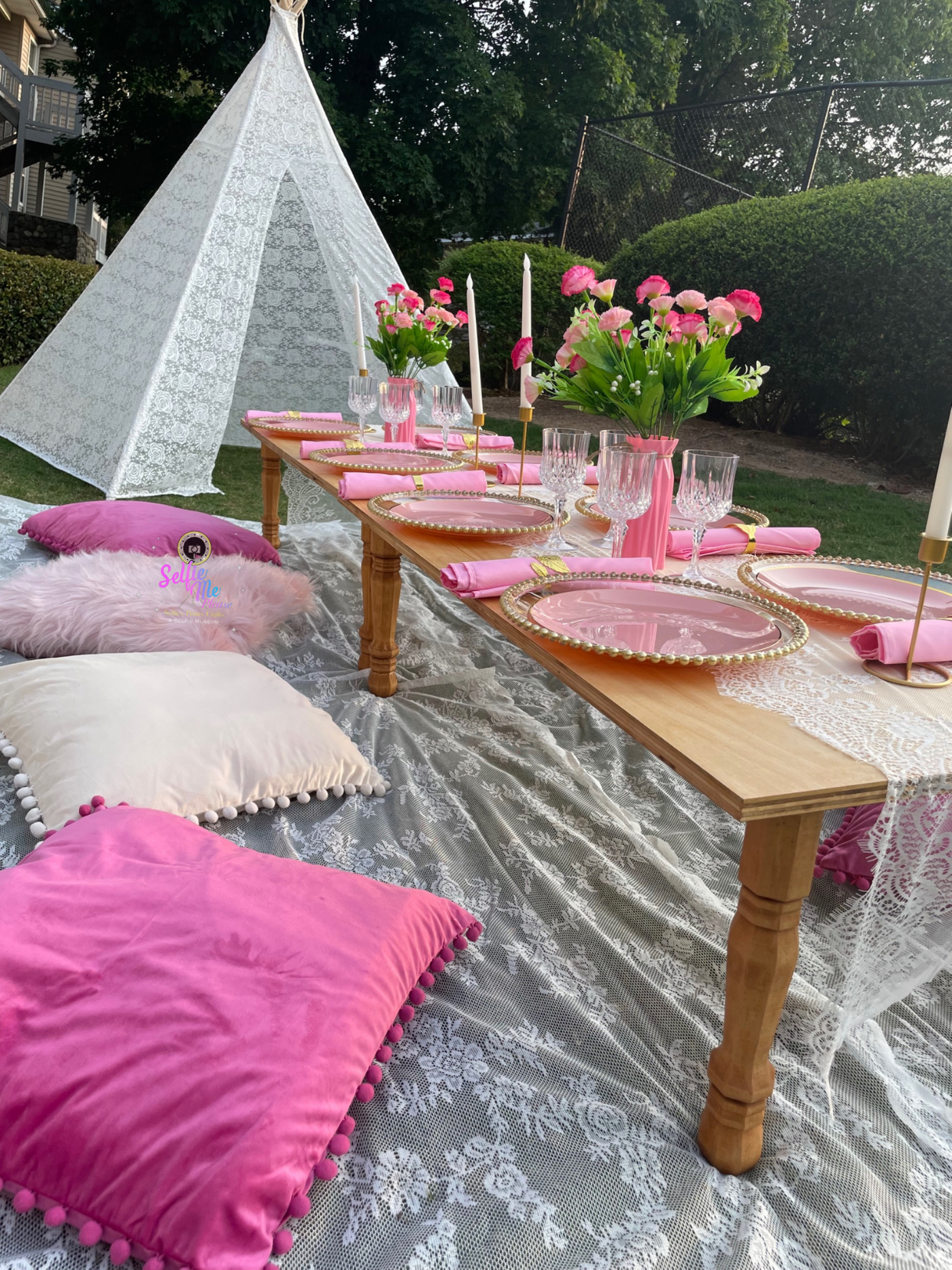 What type of events do we help celebrate?
Girls Day/Night
Birthdays
Bachelorette
Proposal
Date Night
& More
Sweetheart - (pink & neutrals)
Aurelia - (Gold, white, neutrals)
Taste The Rainbow- ( colorful)
Custom Color Scheme - please book 2-3 weeks in advance.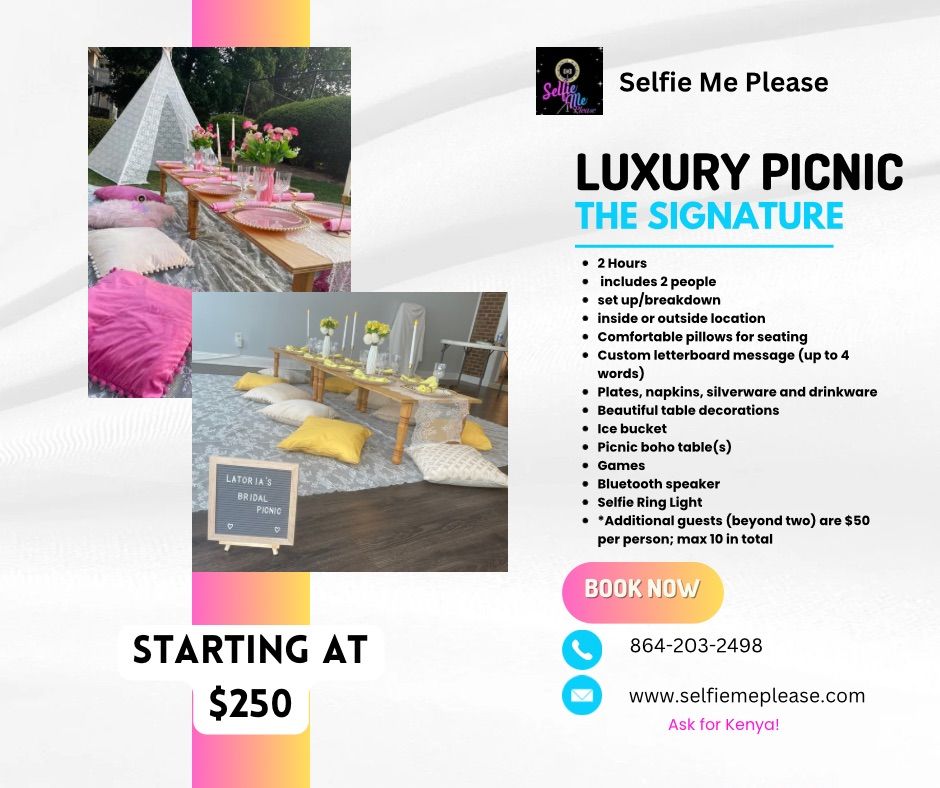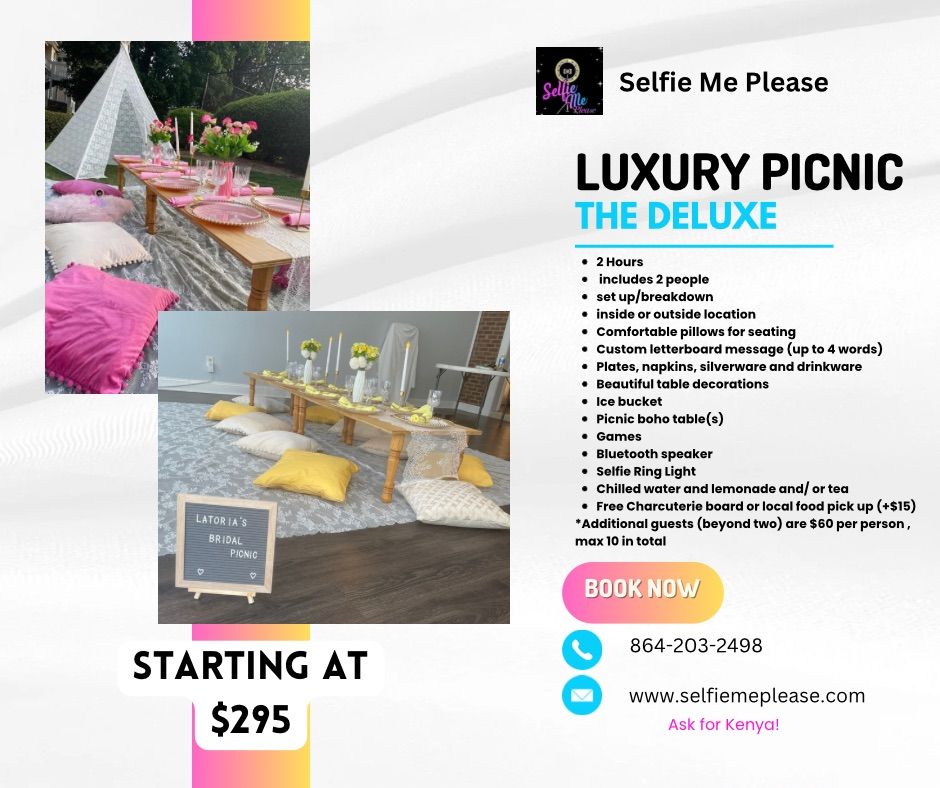 Luxury Picnic Party Packages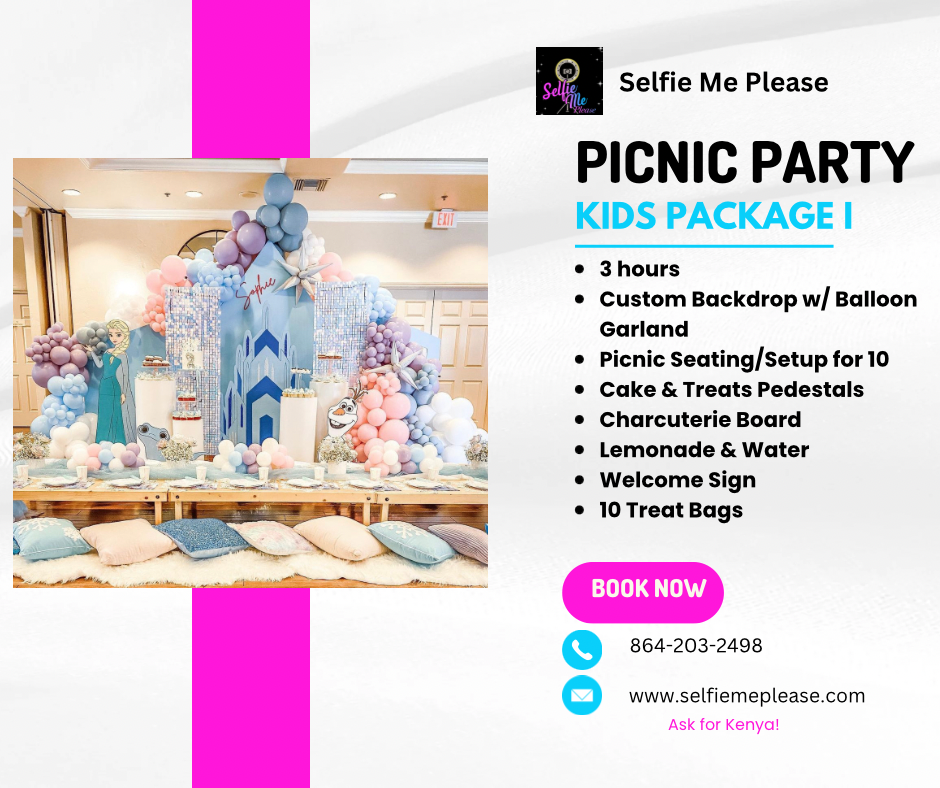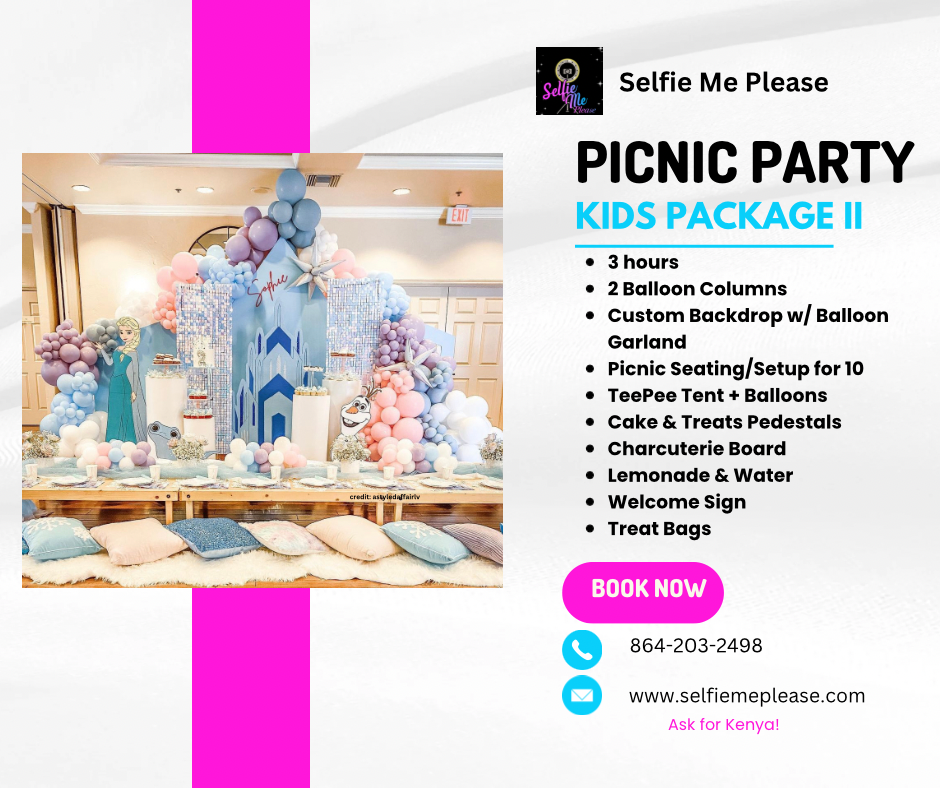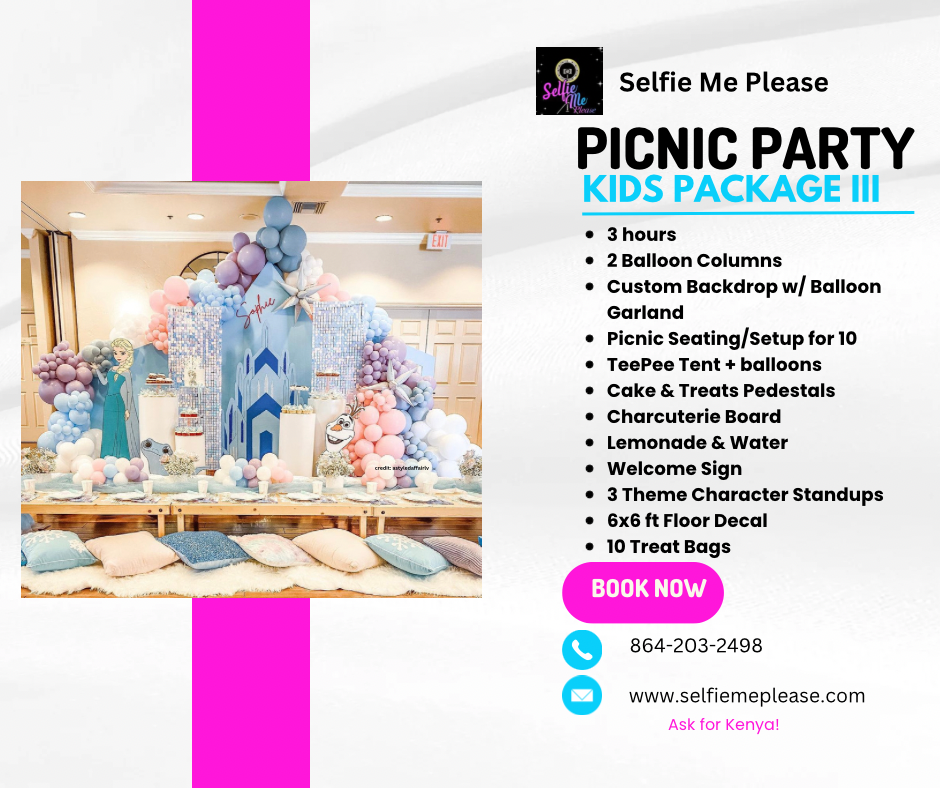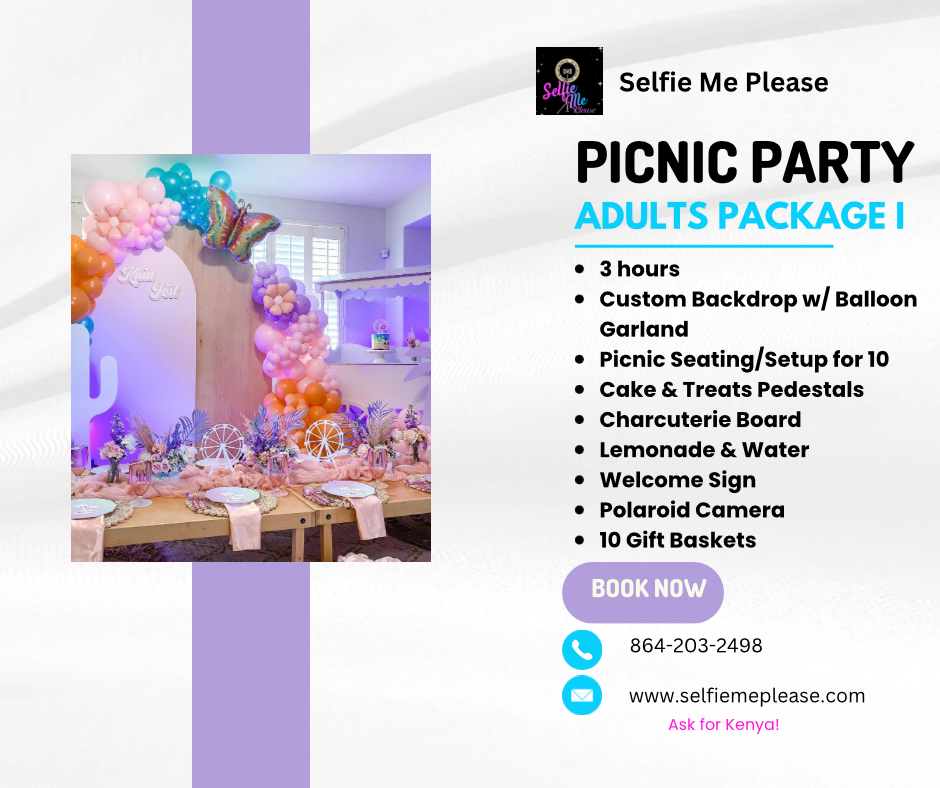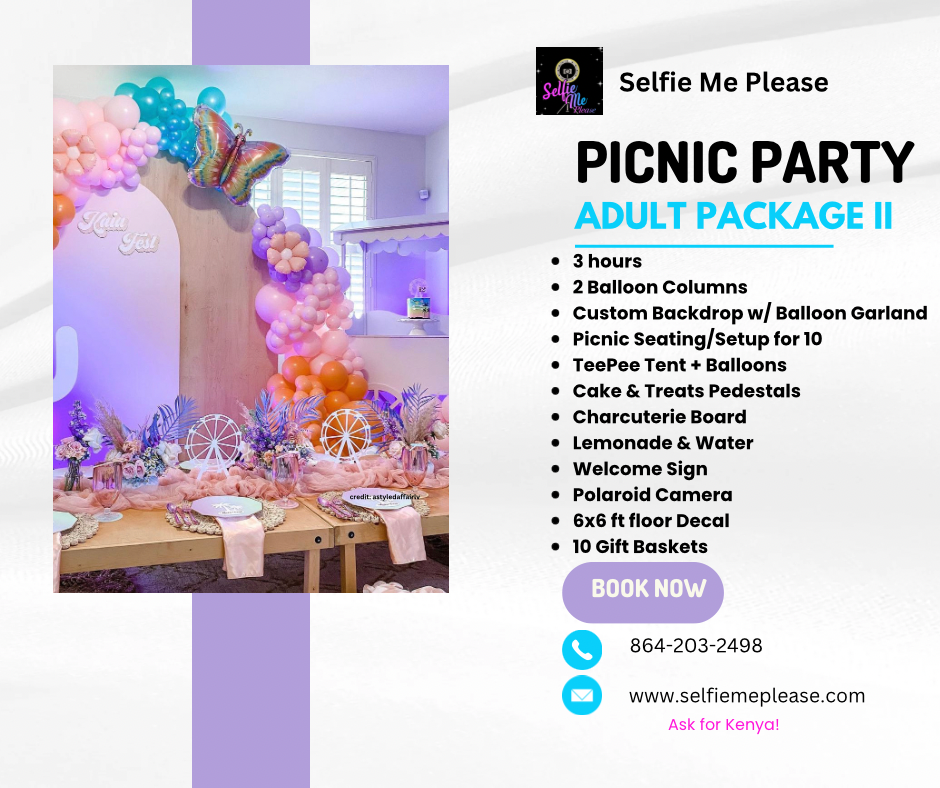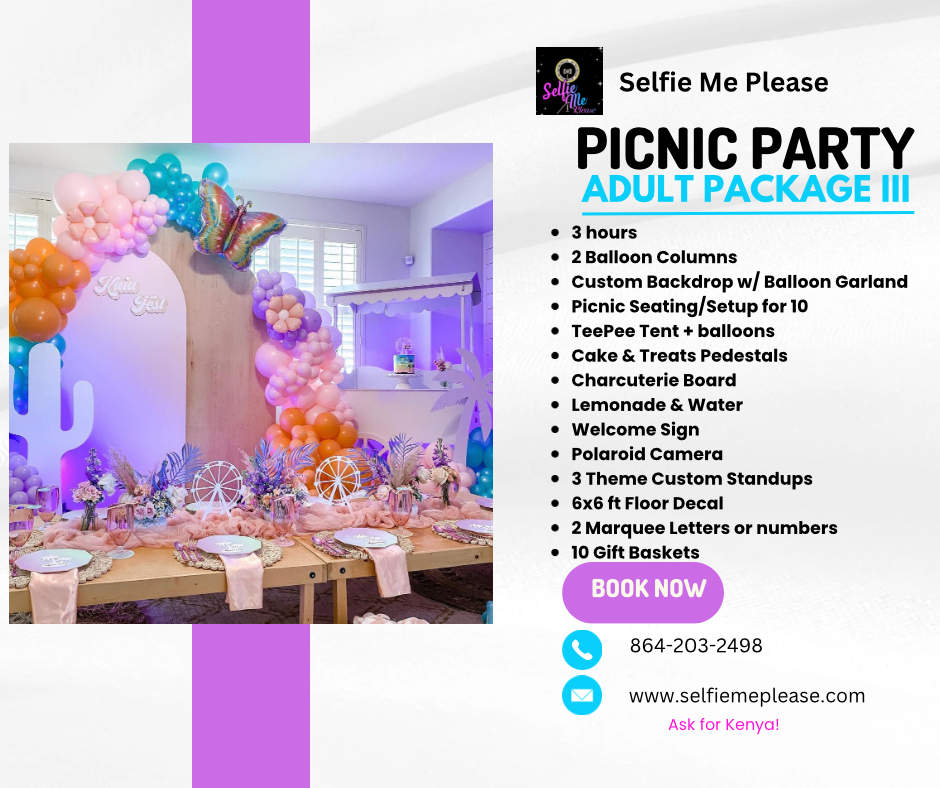 Charcuterie & Food Options
Option 1--> Breakfast (scratch made pancakes, waffles, bacon, sausage and fresh local fruits, drizzled in golden syrup.)
Option 2 --> Meats, hard and soft cheese, olives, fruits, veggies, and assorted crackers. A little bit of everything
***Charcuterie board is locally made in Greenville, SC; please inform me of any allergies or vegan needs. ***
Food
Food pick up (order from your favorite nearby restaurant and we'll pick it up for you; must be within 10 miles of booked location) - $15
*WE WILL DISCUSS WHAT RESTAURANT IS NEARBY AND PLACE YOUR ORDER FOR YOU*
Bring Your Own - yes! you're always welcome to bring your own food & drinks; remember no alcohol is allowed at certain locations.
add additional hour - $25
*tee pee - $25
*tee pee + balloon garland - $75
*backdrop with balloons or flower arrangement - starts at $150 (gold circle or 3 chiara backdrops )
**10ft projector & movie - $150
paint & sip - $25 pp
instant camera w/ 10 instant photos - $25
rose petals -$10
battery operated tea lights - $20
fresh flowers (can take home) - $85
lighted marry me marquee sign - $60
lighted 4ft number marquee sign - $45 per number
lighted 4ft letter marquee sign - $45 per letter
*some parks may not allow these structures
**this add on is only for home locations and or places with written permission from management
Your Home (front yard, back yard, inside)
Hotels
Paid Venues by you
Balconies
Community Parks (we're able to set up at select few parks due to rules & regulations)
Private Property (written owner's permission that includes name, title, & number to verify)
***Please read our policy and terms of conditions before booking under the more tab***