Surprise Room Decor
Let us help set the mood!
SO sweet!
We will come to your home, hotel, or airbnb and decorate a room.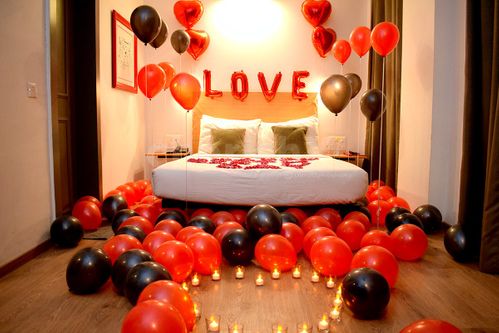 Our Service
Surprise your loved one with a romantic hotel room or your master bedroom to celebrate your special occasion, whether it be for an engagement, wedding night, honeymoon, bachelorette, anniversary, or birthday. When you and your significant other arrive to your private hotel room, it will be covered in stunning decor.
YOU MUST CHECK INTO THE HOTEL BEFORE WE SETUP AND GIVE US THE SECOND KEY TO HOLD UNTIL SET UP IS COMPLETED

WE DO NOT BOOK HOTEL ROOMS FOR CLIENTS.

BOOK 2 WEEKS IN ADVANCE.

Most Balloons ARE Made From LATEX!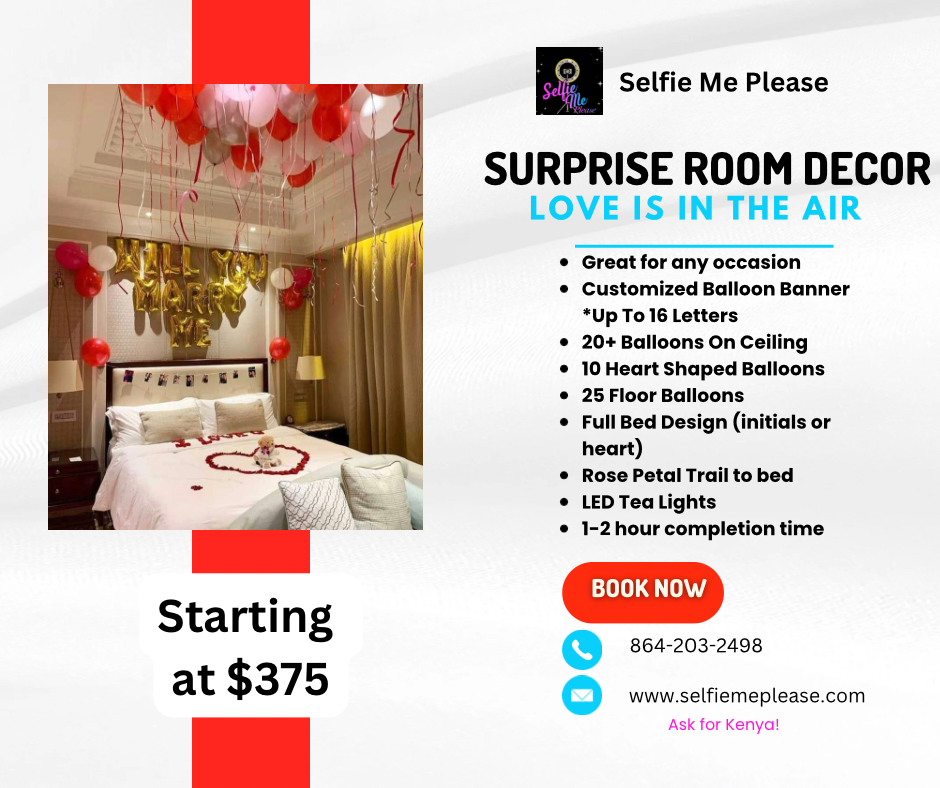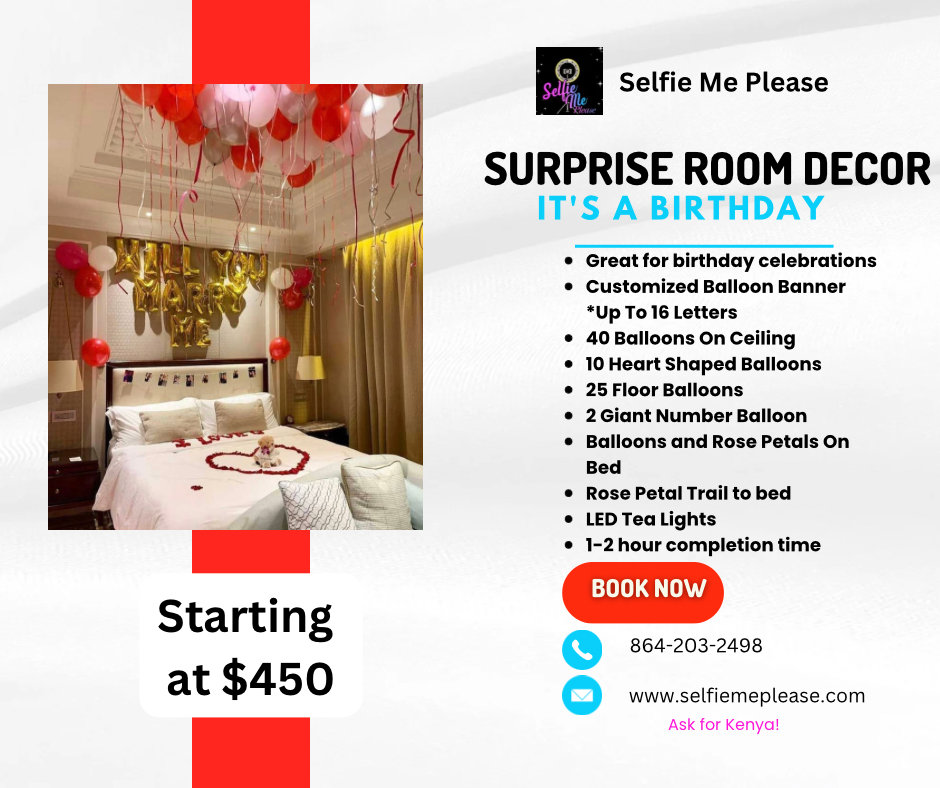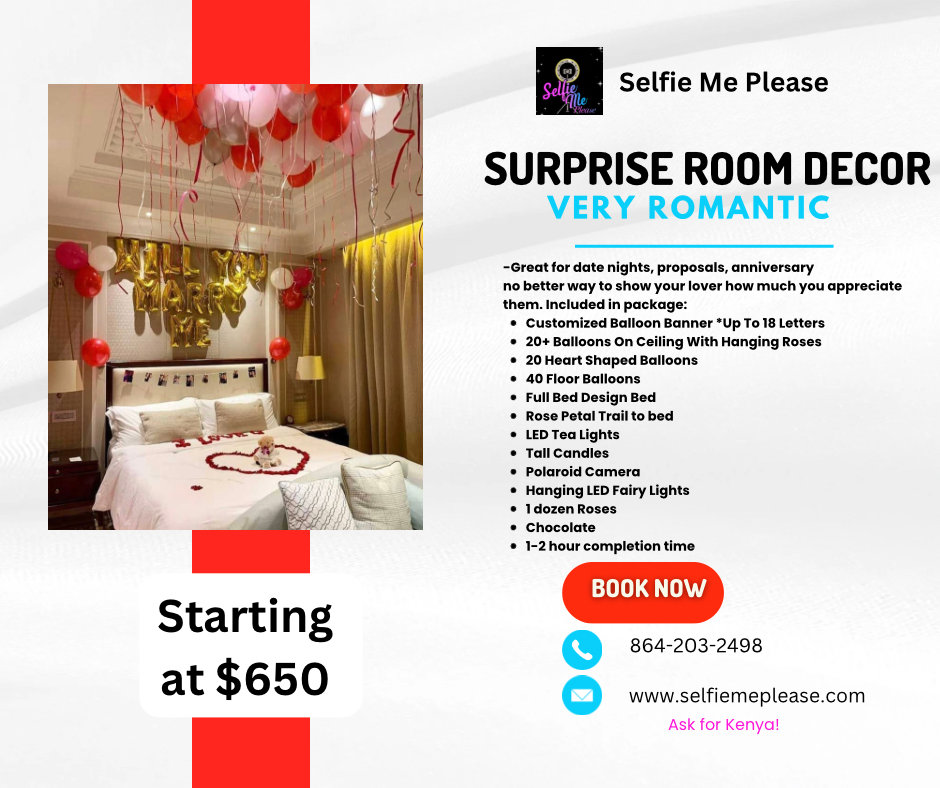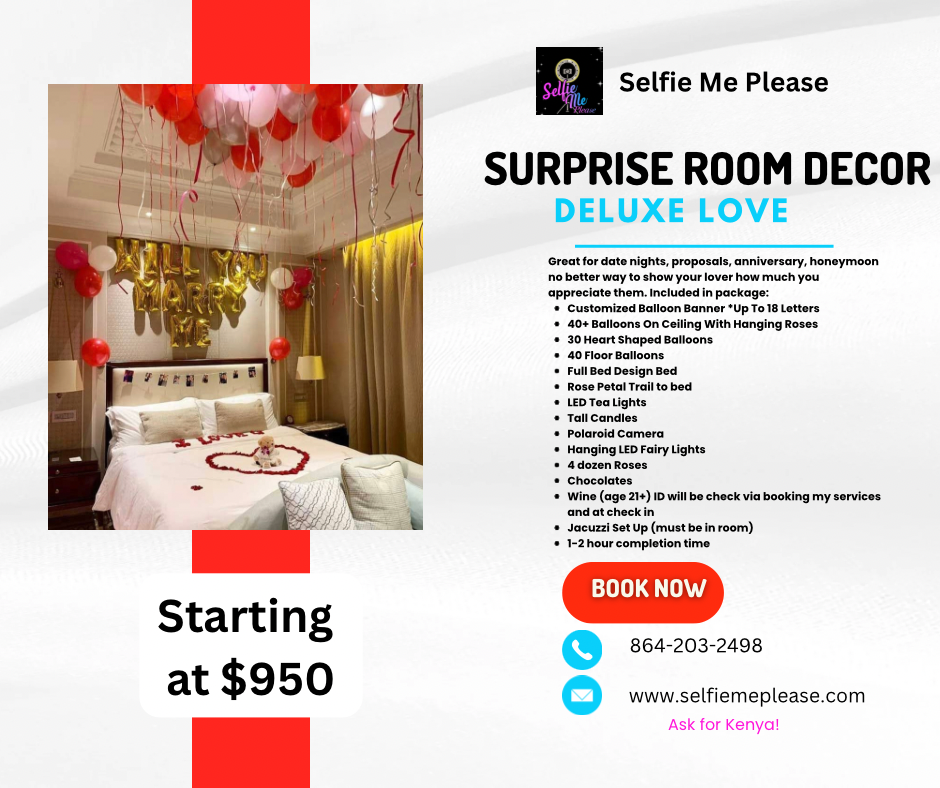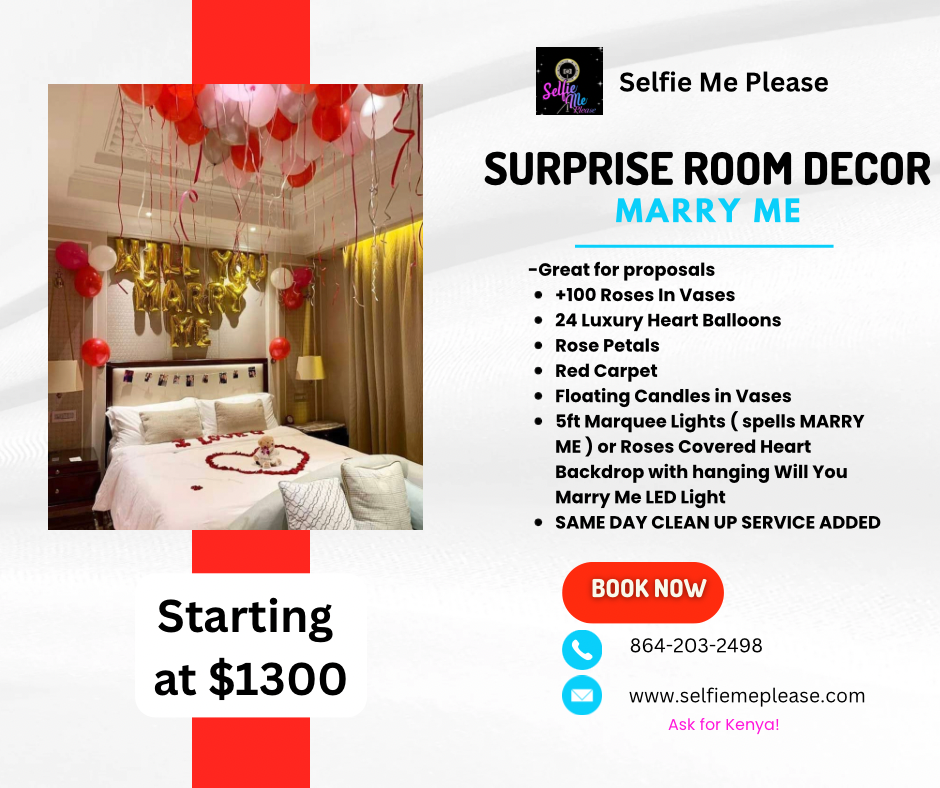 Add Ons:
Polaroid Camera - $25
Dozen Roses - $16
Box of Chocolates - $25
Red Wine (21+) - 15
Extra Balloon Letters - $8
Hanging Roses - $3 per balloon
Hanging Photos - $2 per balloon
Hanging Fairy Lights - $25
Private Chef - based on availability
Photographer - based on availability
Clean up fee - $80
Travel fee - starts at $30 if 40 mins or more from our location.
***Please read our policy and terms of conditions before booking under the more tab***
Terms & Conditions
Our Policy
PLEASE TAKE THE TIME TO READ OVER OUR POLICY
BOOKING
We do require booking at least two weeks in advance for delivery and shopping purposes. We will accept 1-week last minute booking with an additional $75 LATE FEE. Any bookings later than 1 week will NOT be accepted unless owner accepts.
​
DEPOSITS
50% deposit NON-REFUNDABLE REQUIRED. Deposits are due at the time of booking. The remaining balance is DUE 7 days before your event. No deposit, no service.
​
You will receive an invoice and contract in your email that you provided. Your invoice will show everything for which you are charged. The invoice will break down everything you have requested and what you are being charged for that way there will be no confusion on prices.
​
CANCELLATION
If you decide to cancel, it must be at least 48 hours in advance, however, we don't offer refunds. Please read next line.
​
REFUNDS
There will be absolutely NO REFUNDS. We assure you every effort in decorating for your event will be created with the best of our ability. It is to our highest standard to provide excellent services. However, we are happy to reschedule you within the next 60 days.
​